APs
330
Professional information
Companies I have worked for in:
ITERA Process Consulting - IT Institute - New Horizons Madrid - CAS Training - Indra Open University - IT Formación - Grupo Loyal - Plaityl SC - LearningXpert - Fusión Soluciones - Global Knowledge - PUE - Cruz Roja Española
Consultor de Procesos en la Dirección General de Transformación Digital de la Administración de Justicia (Itera Process Consulting)

Consultor Senior de Sistemas y Comunicaciones, IT Manager, Project Manager y Freelance Trainer con más de 25 años de experiencia en los sectores IT de Banca, Mercados Financieros, Transporte, Energía y Formación IT, ITSM y PM.
Durante años he ocupado puestos de responsabilidad y desarrollado continuamente nuevas competencias y habilidades profesionales, evolucionando desde perfiles esencialmente técnicos a Gestión de Proyectos y Servicios. Comprometido siempre con los objetivos del negocio, analítico, proactivo, organizado y resolutivo en las situaciones más críticas.
Actualmente, centrado en el mundo de la Consultoría y Formación de Gestión de Proyectos, Gestión de Servicios, Metodologías Ágiles y Seguridad Informática, donde trato de compartir la experiencia y formación acumulada a lo largo de mi vida profesional.
Certificados obtenidos:
Certificado de Profesionalidad en Seguridad Informática (IFCT0109)
Certificado de Profesionalidad en Docencia de Formación Profesional (SSCE0110)
Certificación Profesional Agile Consultant
Certificación Profesional Scrum Manager Trainer
EXIN Certified Integrator in Agile Service Projects (CI-ASP)
Service Desk Leader Professional Certificate (SDLPC)
ISO/IEC 27001:2013 Internal Auditor
ISO/IEC 20000:2018 Internal Auditor
ISO/IEC 22301 Internal Auditor
ISO/IEC 27001 Information Security Associate™
ISO/IEC 20000 IT Service Management Associate™
ISO 9001 Quality Management Systems Associate™
Lead Cybersecurity Professional Certificate (LCSPC)
Cyber Security Foundation Professional Certificate (CSFPC)
ITIL® 4 Foundation Certificate in IT Service Management
ITIL® 4 Managing Professional Transition Certificate
ITIL® 4 Managing Professional Certificate
ITIL® Foundation Certificate in IT Service Management V3.2011
ITV3SS ITIL® Service Strategy
ITV3ST ITIL® Service Transition
ITV3SD ITIL® Service Design
ITV3SO ITIL® Service Operation
ITV3CSI ITIL® Continual Service Improvement
IT Service Management Foundation based on ISO/IEC 20000
PRINCE2® Foundation Certificate in Project Management
PRINCE2® Practicioner Certificate in Project Management
PRINCE2 Agile® Foundation Certificate in Agile Project Management
Project Manager Accredited Certification (IO4PM)
Project Management (PMP-IBMI)
Lean IT Foundation (LITAF)
Scrum Fundamentals Certified (SFC ScrumStudy)
Scrum Foundation Professional Certificate (SFPC)
Scrum Master Professional Certificate (SMPC)
Agile Scrum Master Certificate (ASM EXIN)
Agile Business Owner Foundations Certificate (ABOFC)
Scrum Master (ScrumManager)
Product Owner (ScrumManager)
User Stories (ScrumManager)
ScrumLevel 3D (ScrumManager)
Agile Scaling (ScrumManager)
Agile Consultant (ScrumManager)
ScrumManager Trainer (ScrumManager)
Scrum Master Accredited Certification (SMAC)
OKR Certified Professional (OKRCP)
DevOps Essentials Professional Certificate (DEPC)
Design Thinking Professional Certificate (DTPC)
Digital Marketing Fundamentals (SCDM-F)
KANBAN Foundation (KIKF CertiProf)
Certified KANBAN Expert (Kanban-EXP™)
Certified Six Sigma Green Belt™ Certification (CSSGB™)
Certified Six Sigma Yellow Belt™ Certification (CSSYB™)
ADGD093PO Equipos de alto rendimiento
Remote Work and Virtual Collaboration Professional Certificate (RWVCPC)
Programme Planning Process (PPP) - UNICEF
Open Source Business Models - UNICEF
Gestión basada en resultados (RBM) - UNICEF
-
Cursados pero no certificado:
ITV3PPO ITIL® Intermediate: Planning, Protection & Optimization
ITV3SOA ITIL® Intermediate: Service Offerings & Agreements
ITV3RCV ITIL® Intermediate: Release, Control & Validation
ITV3OSA ITIL® Intermediate: Operational Support & Analysis
20740 Installation, Storage, and Compute with Windows Server 2016
20741 Networking with Windows Server 2016
20742 Identity with Windows Server 2016
LPIC-1 Linux Administrator
SY0-501 CompTIA Security+
PMI-PMP v6 - Project Management Professional (oficial 35 horas)
COBIT v5 Fundamentos
COBIT 2019® Foundation - official, accredited
CMMI 1.3 Capability Maturity Model Integration
CMMI 2.0 Capability Maturity Model Integration
Academic credentials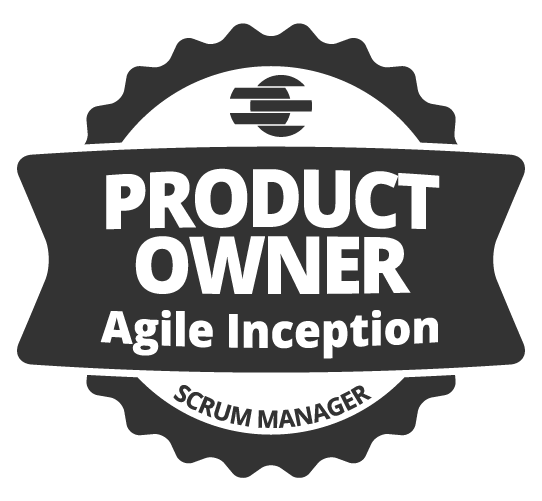 Professional credentials


Acknowledgment

Past Attendee Feedback
05 NOVEMBER 2020
Marta
Big Data Engineer, Scrum Master en potencia
Student
Excelente formador, utiliza ejemplos claros y concisos. Paciente, resolutivo, con muchos medios y propuestas didácticas, siempre abierto a debate. Estoy muy contenta con la formación recibida, ¡gracias!
29 OCTOBER 2020
Rubén R. A.
Backup & Storage Technician
Student
A very good teacher which provides examples, clarify doubts and behaved with respect and cordiality during the whole course to his pupils