Academic framework
It indicates the level of academic knowledge in agile management.
Levels of academic knowledge based on APs (Authority Points):
Technician < 120 APs. It credits the knowledge to conduct a reliable professional performacen in projects managed using a scrum framework.
Expert < 200 APs. It credits the additional knowledge of flexibility in implementing and working with agile techniques.
Authority => 200 APAs. It credits an advanced and specialized knowledge in agile management practices and frameworks, proportional to the certified level.
Level of identification
Approval: Courses and exams made using online platforms without checking the student's identity nor monitoring the test. The veracity of the certificate's holder identity, as well as the proper conduction of the activity, are based on the student's good faith.
Certification: The identity of the student has been verified at a training centre
Certification levels
The core exam I (Scrum Master) certifies 150 APs of knowledge, and the knowledge about the Scrum Master's role.
The core exam II (Scrum Level Essentials) certifies 75 aditional knowledge APs.
These can be increased by taking specialization courses, or additional training activities.
Not updating the certified knowledge causes a yearly 20% decrease of the number of APs.
To learn and obtain the core approval or certification:
At the on-line courses (in spanish) in the Open Knowledge plaftorm of Scrum Manager. They include the approval exam.
Self-training: by using the study material available at Scrum Manager BoK. It is possible to get the approval or certification by taking the corresponding exam separately:
On-line to get an approval at theOpen Knowledge platform.
On-site to get a certification at at any of the centres in the examination centres' network.
At on-site or web-monitored courses Calendar of upcoming courses at Scrum Manager centres It is also possible to request courses for groups or in-company training. These courses include the optiona certification exam.
Certified training path of Scrum Manager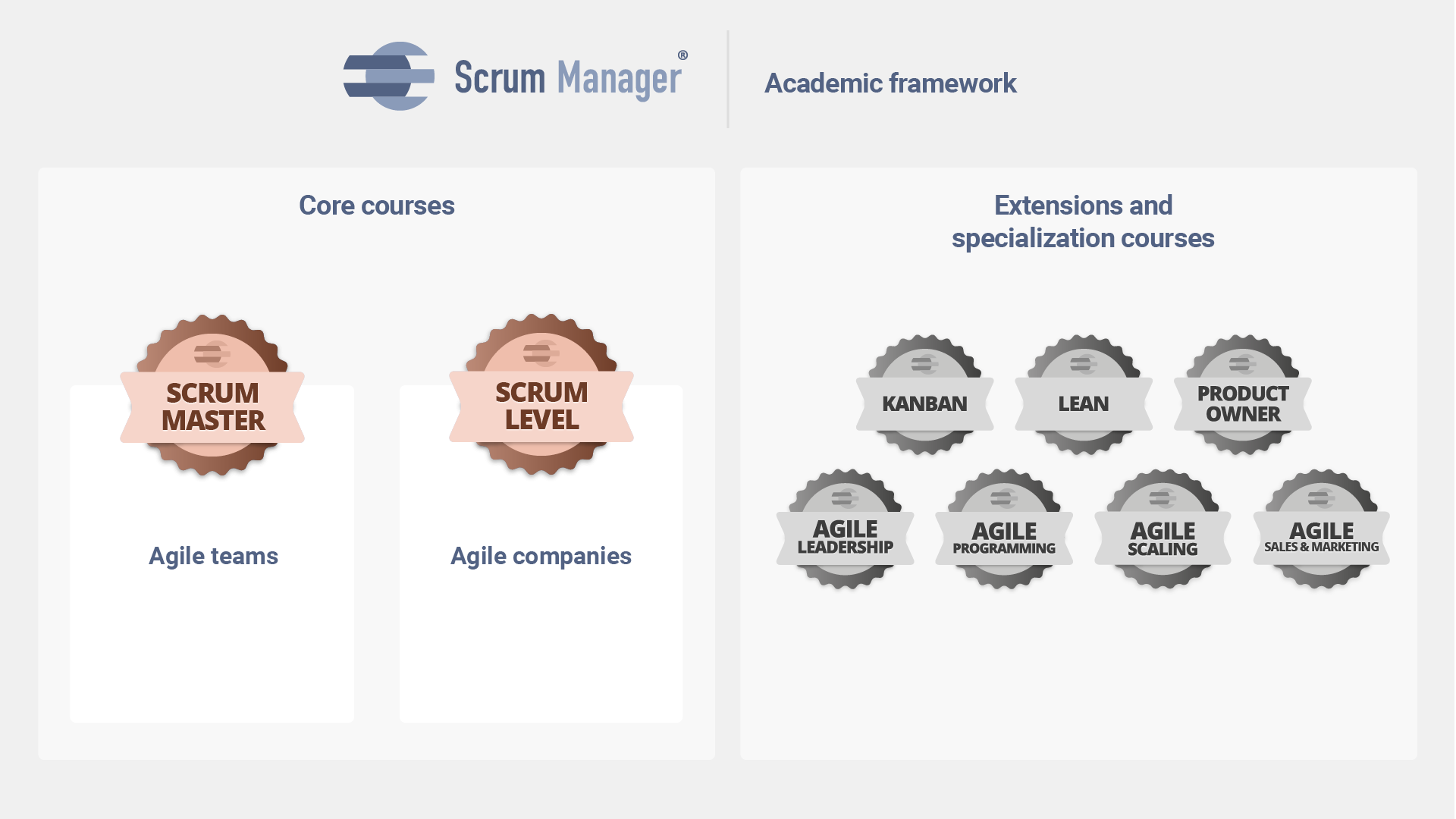 Enrichment courses:
User Stories course available online at the Open Knowledge platform of Scrum Manager.
Other specialization courses available at Scrum Manager training centres.
Professional framework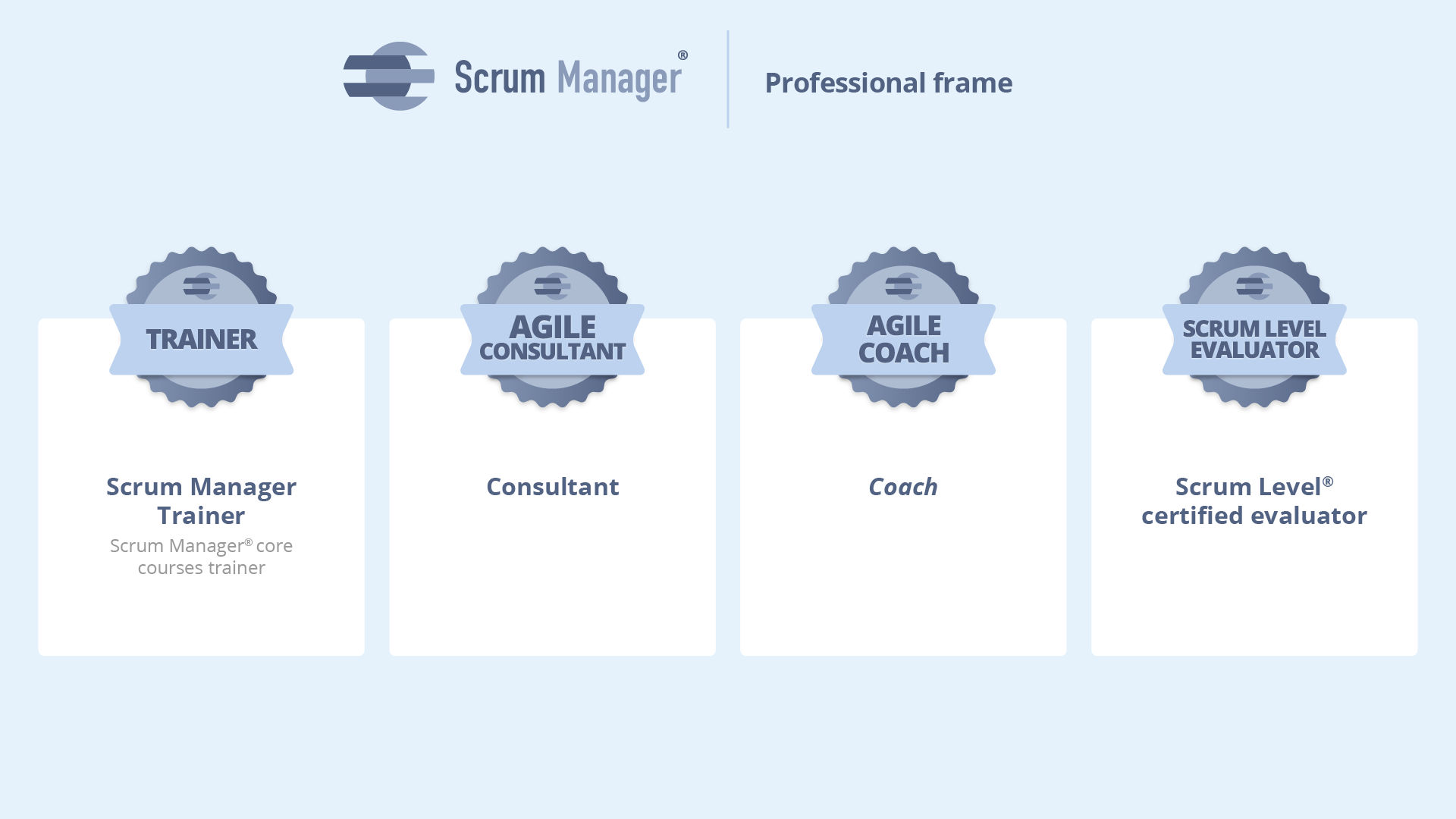 Futher information: