Academic framework
It indicates the level of academic knowledge in agile management.
Levels of academic knowledge based on APs (Authority Points):
Technician < 120 APs. It credits the knowledge to conduct a reliable professional performacen in projects managed using a scrum framework.
Expert < 200 APs. It credits the additional knowledge of flexibility in implementing and working with agile techniques.
Authority => 200 APAs. It credits an advanced and specialized knowledge in agile management practices and frameworks, proportional to the certified level.
Level of identification
CORE COURSES
Fundamentals of agility in teams and organizations
Courses availabe at:
Certification available at authorized training centers.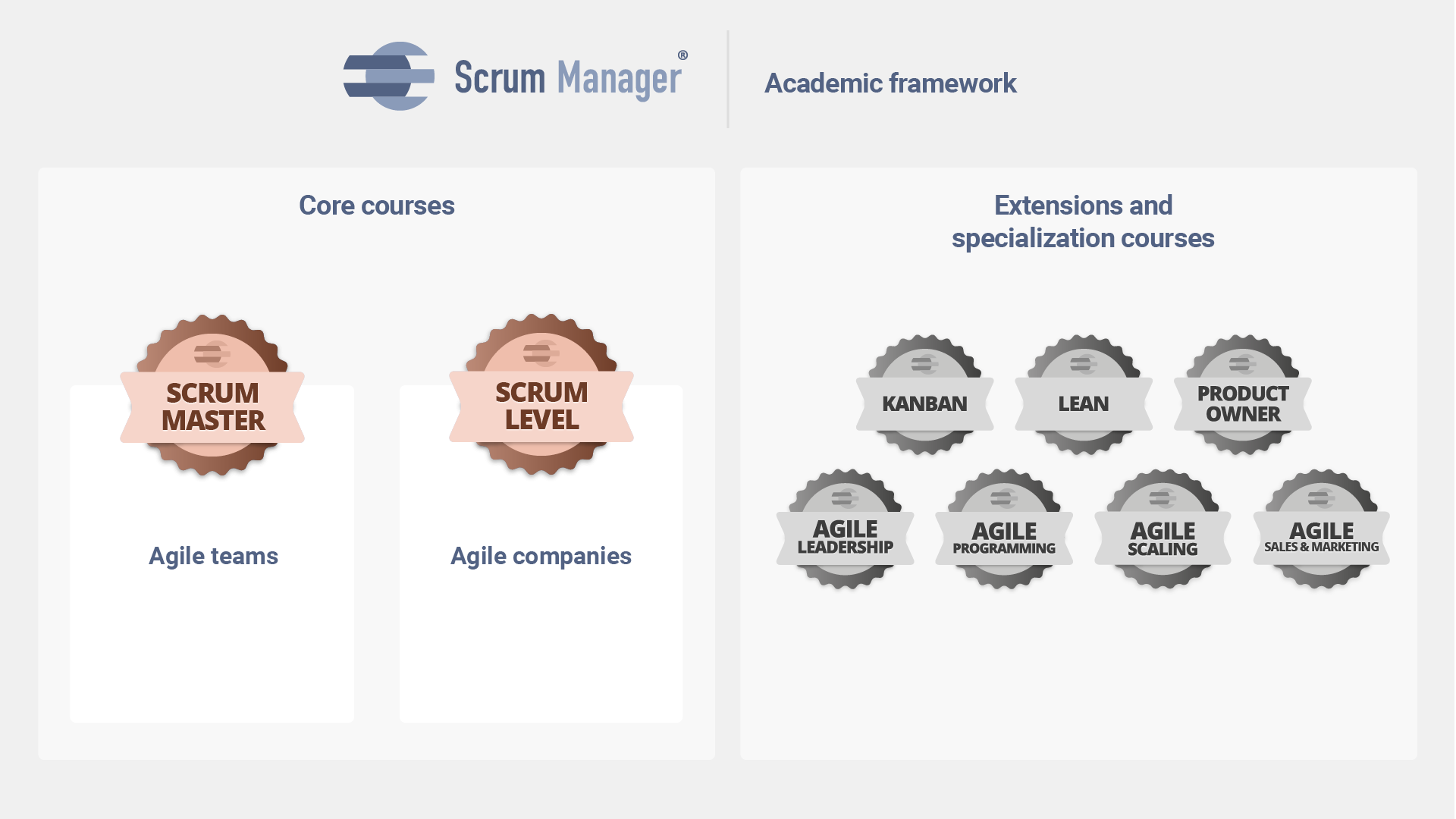 EXTENSION AND SPECIALIZATION
Specialization courses available:
Professional framework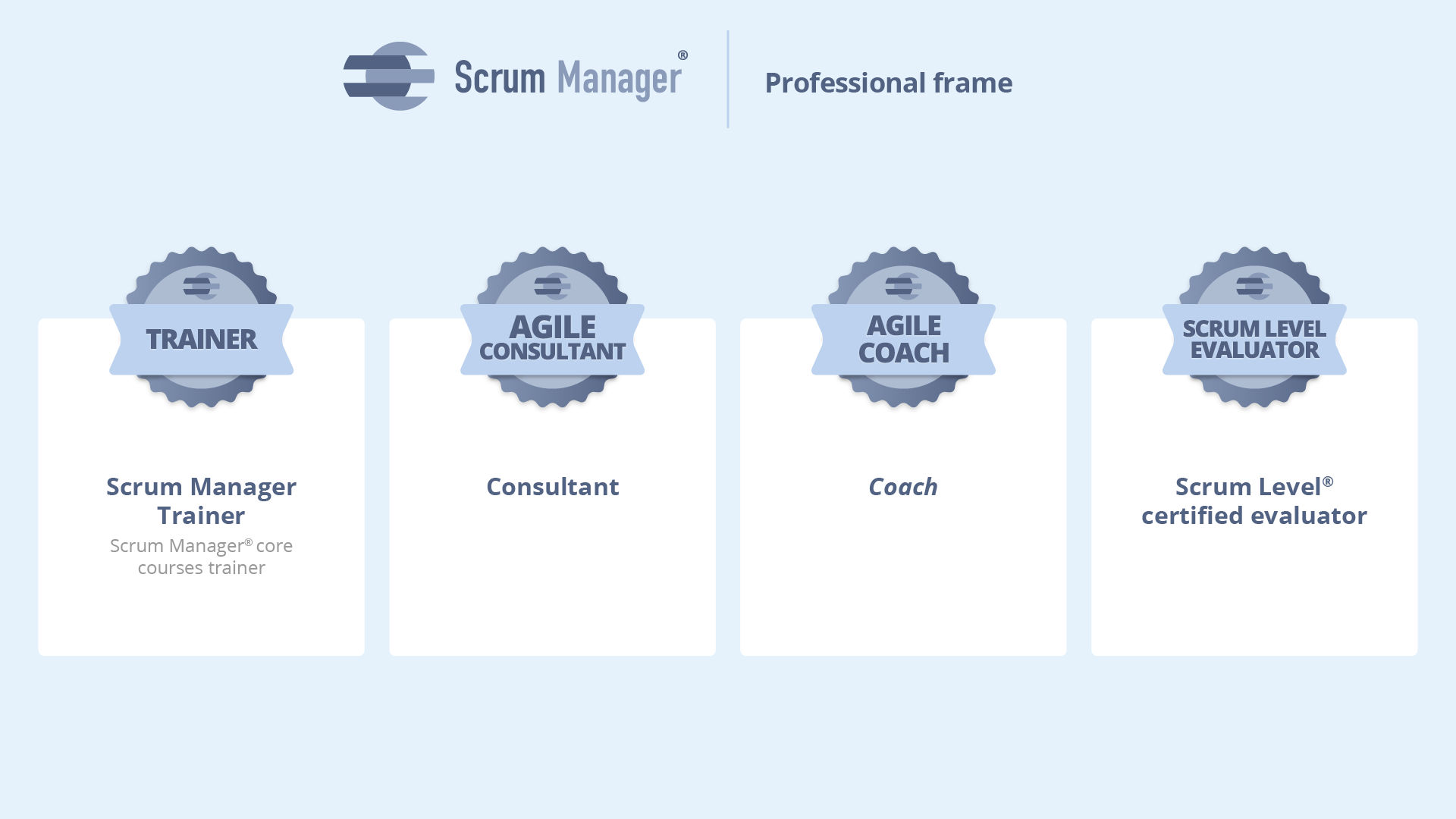 Futher information: